Who can get a hair transplant?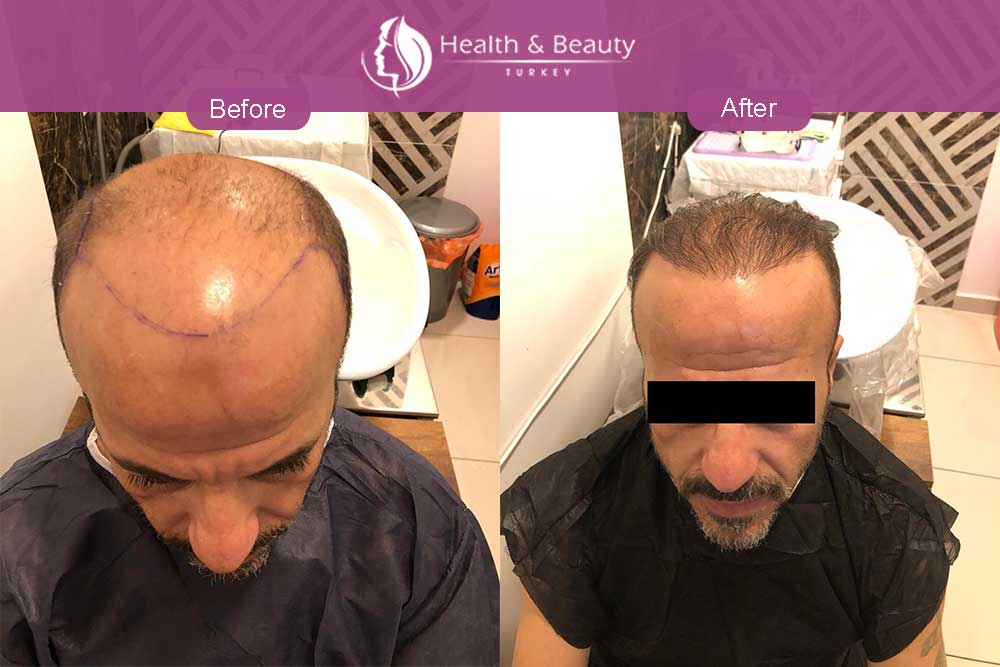 Hair transplant is a surgical procedure that restores hair in balding areas of the scalp using the patient's own hair. The hair can be taken from the back area of the head and/or the sides of the scalp as well as. Hair Transplant surgery is the only proven way to restore hair permanently to the balding areas or balding spots.
Reach us to get more information
One of our recent interesting cases is George.
George is 46-year-old man who has been bald since he was 21 years old, lately he began to feel uncomfortable because of baldness which make him look older. He was not happy about it. 1 year ago, he began to think seriously to do something to deal with it when he reaches us looking for help for his problem.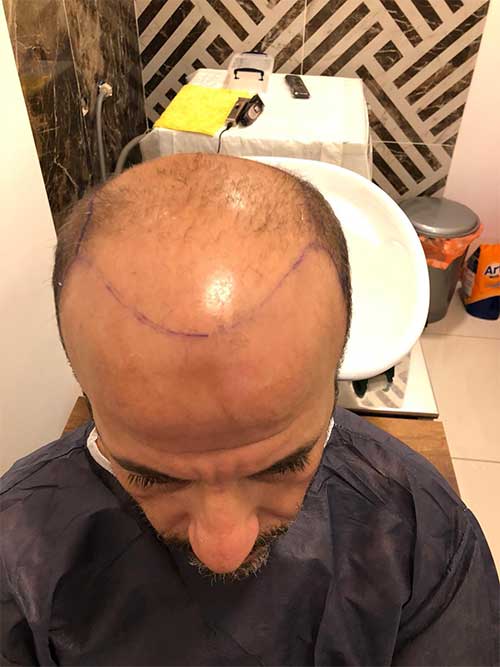 In the first consultation the doctor commented that he has a large balding area and hence he needs to get 02 sessions of hair transplant. The second session has to be performed after 01 year following the first session. However, the doctor decided to perform 01 session
Usually, it takes 2 sessions to get a full hair transplant in big balding spaces, but George have told us that he cannot come back to turkey soon. So, our doctor selected 01 session design for him, that allows him to get the best out of hair transplant based on 01 session procedure only!
Here's how he looks now…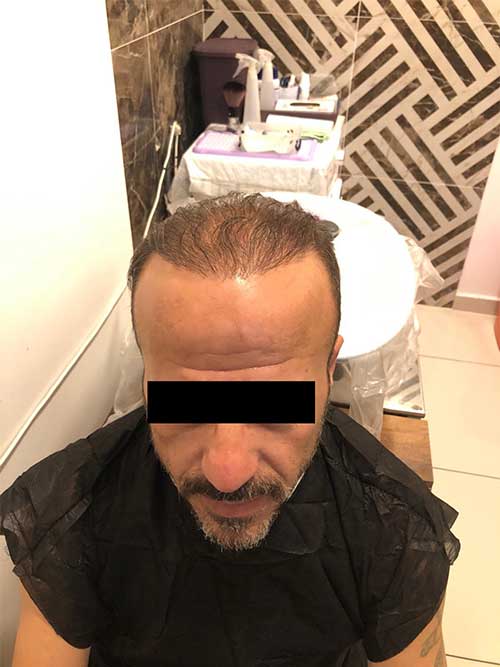 Contact us if you have any questions so health & beauty turkey doctors can evaluate it and help you out!
How to know if I am eligible for hair transplant?
There are some cases at which men hair transplant couldn't be performed:
A Low number of hair follicles in the donor area. Or a good number of hair follicles in the donor area but their quality is weak.
The other impediment of hair transplant happens when a person wants to intensify an already existing hair (In good density already) and wants to implant in hair follicles between the existing hair on the scalp where the hair resides mainly.
Having no enough donor hair in donor area
skin diseases and lesions like alopecia areata and Lichen planus (unless cured), if transplant performed then the hair will fall out again, we'll lose the implanted hairs.
Diabetics patients who have a high sugar level at and cannot be brought under control, heart disease and pressure (here, should consult a doctor)
Healing and results
There is no need for a longtime rest after the procedure, most patients will be able to return to work and other usual activities within a day or two after the procedure. However, there are some medical symptoms that appear after the operation does not need to be worried about
Swelling in the forehead of some patients.
Appearance of small scabs in the implant area after the first week.
Falling down of transplanted hairs after 3 weeks; They will grow again after 4-6 months where hair growth continues for around 1 year.
Some patients require a second session to reach full coverage if the balding areas are too large. The second session must be performed 1 years following the first one at least.