SAPPHIRE hair transplantation is a development of the mother technique FUE, but it gives more intense results and a faster recovery period.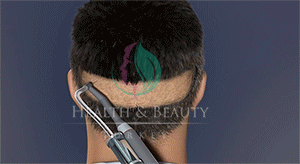 SAPPHIRE hair transplantation comes from a natural stone called SAPPHIRE.
This stone is a non-corrosive stone and more severe than metal. This feature enables the creation of a fine heads that dig channels without breaking or hinging. So, it replaces the metal heads.
The stages of the Sapphire hair transplantation process are no different from the traditional FUE method and the only difference is changing the tool in which the doctor works. The goal is always to reach better results.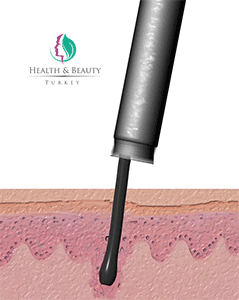 Although it is more difficult to implant using Sapphire hair transplantation. But we've always adopted it alongside with DHI technology. The two technologies together have a very satisfactory results for the patients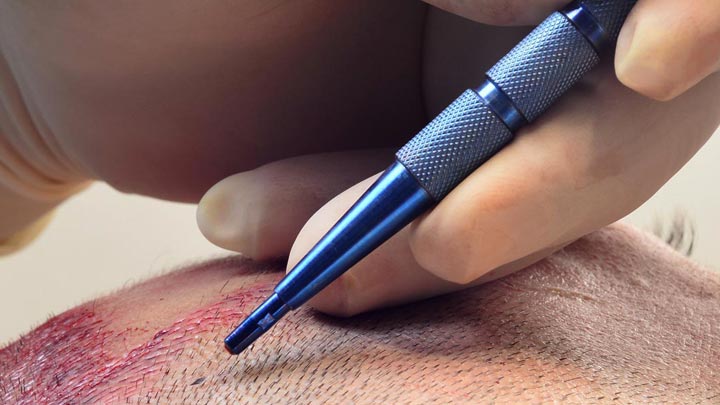 Sapphire hair transplantation features
Greater accuracy in the procedure using small diameter during extraction phase.
This accuracy enables us to implant more follicles in the recipient area
Sapphire is Compatible with living tissues that reduce any side effects
Faster recovery due to the smaller size of channels
Faster results in Hair Transplant because of the rapid healing and follicles settlement
The bandages can be removed one day after the procedure and therefore less stay in Istanbul
The stages of the SPPHIRE hair transplantation process
Shaving off the hair and in some conditions shaving the donor area only
Forehead-hairline designing
Sterilizing the scalp
The application of local anesthesia into the scalp
Hair Follicles extraction phase
Sorting follicles and make them ready for Implant
Bandaging the donor Area
(Recipient area) The application of local anesthesia into the implant area
Opening Implant channels in the Recipient area
Implanting hair follicles into Implant channels
In the next day, Scalp washing session will be performed
Hair transplantation have a high success rate, provided being done by an expert specialist or trichologist and also the patient following after procedure advices and instructions when the he/she had it done.