What's a mommy makeover?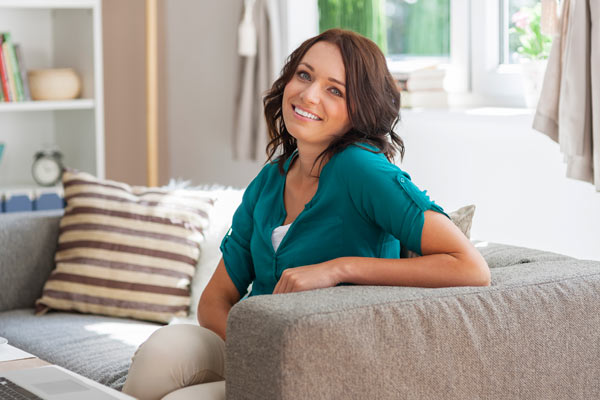 Mommy makeover is a combination of plastic surgery procedures that can help to restore your pre-baby body following the dramatic changes caused by pregnancy, childbirth, and breastfeeding.
Moms can be left with sagging breasts, loose abdominal skin, and also broken stomach muscles at which excesises won't help, what need a surgical intervention.
What are the pros and cons of a mommy makeover?
Pros
Mommy makeover addresses a range of concerns in one operation, so you've got to go under anesthesia only once.
A single recovery for all procedures at teh same time.
Stretch marks and C-section scars may be eliminated or enhanced by tummy tuck.
Mommy makeover can also help with some other medical issues like hernias and diastasis recti
Reduce back pain and urinary incontinence (according to some recent researches).
Cons
You'll need 2 to 4 weeks downtime after a mommy makeover and up to 3 weeks to completely recover, and that because of multiple procedures that are involved.
Mommy makeover may leave substantial scars, such as a hip-to-hip scar in the tummy tuck.

Some states that their mommy makeover wasn't wort It , as it had a painful recovery or scarring issues, irregular anesthesia results, and/or asymmetrical breasts.
Who makes a great candidate for Mommy Makeover process?
Mommy Makeover patients need to be at or close to their ideal body weight and in good general health. It's also better not to schedule this operation too soon after you've had a baby, and you have to wait until you're done with children and 6 months after you stop breastfeeding, you can go ahead with the surgery. Additionally, this helps your surgeon to know what your body looks like at its baseline.
What's involved at Mother Makeover?
One Of the biggest advantages of Mommy makeover is that it combines several procedures in one procedures. It's customized to fit each patient's unique requirements but typically involves these surgical procedures:
A tummy tuck, occasionally paired with diastasis recti repair, to tighten the belly and repair separated muscles.
Breast augmentation with a breast lift in order to lift the saggy breasts or restore the missing fullness. (Some women decide to have breast reduction instead.)
Liposuction to remove excess fat and recontour the body. Some women also Choose a perineoplasty and/or vaginoplasty to tighten and repair the tvagina.
What happens during Mommy Makeover surgery?
Your Process may be performed at a hospital, an independent surgical facility, or an office-based surgical suite (which ought to be suitably accredited).
As Soon as You're ready for operation, your physician and medical staff will follow the surgical strategy you agreed on. You'll be under general anesthesia (Totally Asleep) until it is around.
During a breast lift with augmentation, your surgeon lifts and reshapes breast tissues, eliminating extra skin and often repositioning the nipple so that it sits higher on the breast. Breast augmentation is usually accomplished by adding silicone implants over the breast muscle. But if you're looking for a relatively modest increase in breast volume and do not need a lift, your surgeon can do a fat transfer, taking fat from different regions of the body (such as the belly or thighs) via liposuction and injecting it in your breasts.
To perform a tummy tuck, your physician creates a low, hip-to-hip incision, pulls the skin back and underlying abdominal tissue, repairs and tightens your ab muscles, and removes excess skin and tissue. They may also repair a hernia or diastasis recti before closing the incision.
Some types of energy-assisted liposuction also tighten skin, which helps stop laxity and sagging once the fat is eliminated.
A physician who specializes in vaginal rejuvenation may tighten the entry to the vagina with a perineoplasty and the vaginal canal and floor using a vaginoplasty. They're also able to surgically repair prolapse, a state where organs push into the vaginal canal
(You may also need to think about nonsurgical laser and radiofrequency energy treatments, such as ThermiVa, MonaLisa Touch, or diVa Vaginal Remedy, to tighten tissues and reduce urinary leakage.)
A Brazilian butt lift transfers fat that's removed via liposuction to the butt, to add volume and make new shapes. Just be aware that this is one of the riskiest kinds of plastic surgery, so it is essential to locate a highly experienced plastic surgeon who follows the most recent safety instructions.
After your operation, you'll be Moved into a recovery place and monitored as you wake up. Gauze or other additives may be applied to the incisions and covered with an elastic bandage, either under a surgical binder.
You'll Have incisions from breast feeding Augmentation and a long abdominal incision in the tummy tuck–unless your surgeon has employed a new procedure for women with less loose tissue, also called a hybrid tummy tuck, using a lesser C-section-type incision.
It's possible that you'll be able to go home a few hours after surgery, but do not be surprised if your surgeon asks that you remain overnight for additional monitoring. This is a significant procedure requiring several hours of surgery, therefore in some instances or with particular types of anesthesia, it might be safer to go home the following day, once they feel sure you're stable.
How long can a mommy makeover require?
The surgical Time required will depend on your body framework (miniature versus full-figured) and the surgeon's ability. You should expect operation to continue 3 to 5 hours for the combined procedure.
Other doctors say it can take up to six hours, even if the combination of procedures is extended –but there is a limit to how many processes you need to have done at a time, for your security. It's generally recommended that elective procedures not require over six hours, along with a tummy tuck alone may take a few hours.
Can you have mommy makeover?
You will have scars at the incision sites, but they will be nicely concealed under clothes (even in a
bathing suit) and fade with time. PIH is a common reaction from skin to local inflammation, injury, or operation, and is caused by increased melanin production as the body heals. There are a number of scar remedies. To Combat pigmentation difficulties, some patients decide to use, such as hydroquinone. "Microneedling using PRP may be an effective treatment without downtime. Additionally, some may select laser therapy.
How long do mommy makeover results continue?
Your Results should last a decade or longer if you keep up a lifestyle and stable weight. Keep in mind that breast implants Are not considered lifetime devices, so they may have to be exchanged later on, even though they do not automatically require replacement.