Hair transplantation without shaving
Health and beauty clinics in Turkey have been singled out using U-DHI technology for several years until some other center specialists have completed their training in the use of this technology and started practicing it.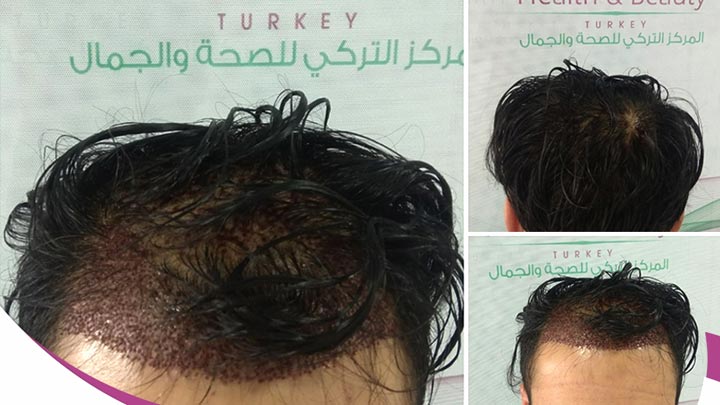 In this technique, a specialized tool is used that is capable of extracting and cutting the hair to be snatched and then snipping it together. This technology keeps the donor area without shaving hair, so it looks natural for the hair after the operation.
Hair is transplanted with CHOI pens and this technology also enables us to grow hair without shaving so we do not have to shave any hair from the head. Other than to plant.

The same stages of hair transplantation with U-DHI without a shave are with DHI technology, with different doctor tools in the extract phase and high experience and focus for the medical team.
Hair transplantation features without a U-DHI shave
The most important thing is that we won't shave hair at all
Excellent for ladies who want to grow hair without shaving a portion of hair
Faster recovery for donor and implanted area
Disadvantages of U-DHI hair transplantation
A large number of follicles cannot be implanted and extracted
You need a high effort and focus from the medical team
Extensive experience with this technology and the scarcity of doctors able to do so
High cost due to the small number of doctors and the high effort they require
Stages of the SPPHIRE hair transplantation process
Shaving head and some conditions only Shave donor area
Draw the front line
Sterilize the scalp
Spot anesthesia of the scalp
Extract hair follicles
Sort follicles
Clean and bandage the donor Area
Local anesthesia of the area to be transplanted
Open the channels in the bald area
Start planting follicles in channels
The next day the scalp is washed from clumps, scars and process debris
The results of hair transplantation without shaving are very successful and are excellent for women as well as for those who want to grow the eyebrows