Buttock augmentation in Turkey Results to Expect
Are you a good candidate for Buttock augmentation?
You may have a Buttock Augmentation if: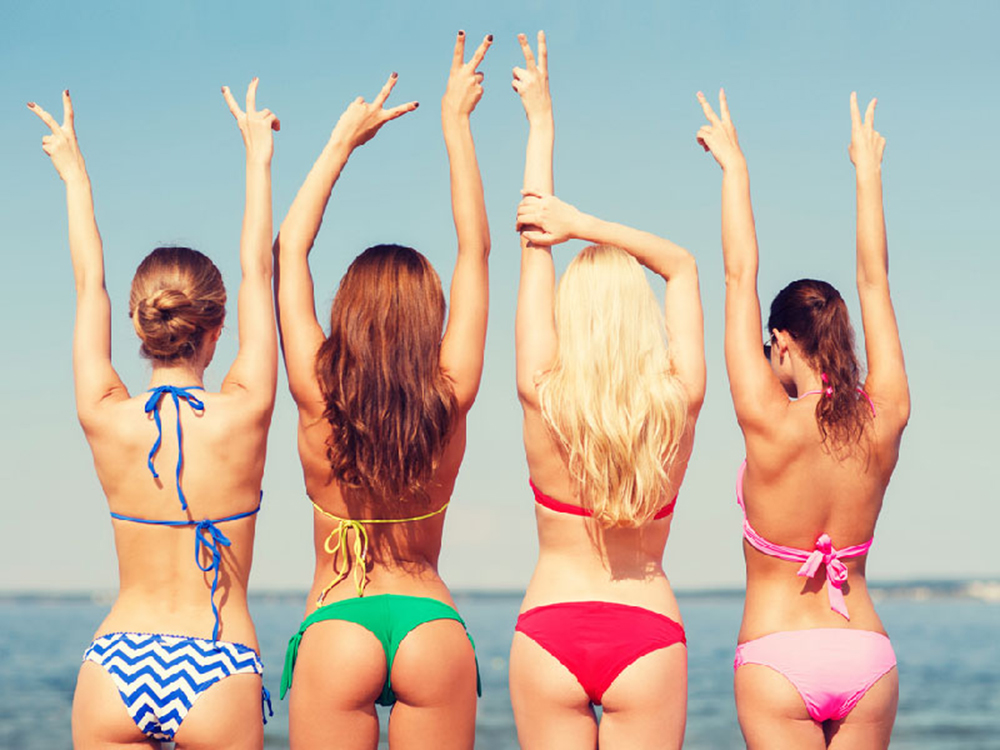 Your buttocks are too small for your body and you want them with a more balanced look.
Your buttocks area is flat or very square and you want it more curved and with a youthful appearance
When losing your weight or aging process has left your buttock loose, sagging, or flat
If your clothes and swimsuits do not fit properly
Will gain a better self-esteem or self-confidence from such a procedure
When there is Asymmetry in the buttocks.
Are you a good candidate for Buttock Lift?
You will be considered a good candidate for a buttock lift if:
Have a loose skin and extra fat in the buttocks.
Have recently experienced significant weight loss and are close to the ideal weight
If the gluteal region makes you feel self-conscious
When the excess fat or skin makes you uncomfortable or causes movement problems
Your self-confidence status will improve from such a procedure
Pregnancy and aging have left you with loose-fitting cellulite skin below your waist.
How do I prepare for Buttock Augmentation Surgery?
When you get ready for a Buttock Augmentation or a Buttock Lift, you may be asked to:
Get a blood test
Take some medications or adjust your current medications
Stop smoking
Avoiding aspirin and some anti-inflammatory drugs which increase bleeding
Your surgeon will provide you with pre-operative instructions, answer any questions you may have, record a detailed medical history, and perform a physical examination to determine your surgical fitness.
Buttock Augmentation Steps
Buttock augmentation can be achieved either through implant or with fat transfer. Sometimes a combination of both procedures can be achieved. Your surgeon may choose between a variety of incision patterns and techniques.
The right technique for you will be determined based on:
The size and shape of the buttock
The volume of usable fat in your body through liposuction
Your goals and you level of physical activity
Skin quality and elasticity as well as the amount of excess skin
Buttock implant
Buttock implant can be achieved in 4 steps:
1 – Anesthesia
There will be Some medicines given to you during surgical procedure to keep you comfortable during the procedure. The doctor will demonstrate your available anesthesia options, either local or general, and will recommend that best for you.
2 – Surgical Incision
An incision will be made in the upper part of the upper buttocks, down to the areas where the right and left buttocks meet with the upper part of the thighs. The incision will be hidden between the sides of the buttocks. The Incision scar the length is related directly to the situation of the buttocks.
3 – Implantation
A specially made silicone implant is implanted in the buttocks either below the or above the muscles on each side.
The method of implanting depends on the type of implant, the degree of the required enlargement, your body type, and the surgeon's recommendations.
4 – Closing the incision.
The incisions are closed with cosmetic stitches in the buttock, a skin adhesive or surgical tape is used also to close the incision.
What should I expect during the recovery phase?
After the buttock augmentation procedure, the incisions will be bandaged. Small, thin tubes may be temporarily placed under the skin to drain any excess blood or fluid that may occur. After that, you will be moved to your room and you'll be closely monitored. Then, when the doctor confirms, you may be allowed to return home after a few hours.
You will be advised to wear a support garment most of the time after surgery. The surgeon will tell you how long you need to wear the garment and if there are any other clothes you may have to wear during the recovery period.
Post-operative instructions will be given to you;
which may include:
How to take care of the surgical area after surgery
How to use medicine to help in healing
Specific signs to look out for in the surgery area or in your general health
How to care for your drainage
When to follow up with a plastic surgeon
Lymphatic massage in order to reduce swelling and facilitate better drainage of any fluid.
What results should I expect after buttock augmentation?
The results of buttock augmentation are immediately visible. Over time, postoperative swelling will resolve and the incision lines will disappear. Satisfaction with your new image should continue to grow as you recover and realize your goals.
Buttock Augmentation Befor / After photos
What Buttock Augmentation in Turkey

Buttock augmentations in Turkey have become popular over the last few years due to a new-found tolerance for a slightly modified form of beauty. Turkey has grown increasingly open to the idea of foreigners following a similar path to Brazil and Germany when it comes to beauty enhancement. The acceptance has been credited partly to the high cost of Brazilian buttock implants. For anyone planning to travel to Turkey for buttocks augmentation, the following guide should help to decide whether the process will prove to be worthwhile.
When considering Buttock augmentations in Turkey, it is important that you find a skilled and qualified cosmetic surgeon who can carry out the procedure without any problems. You should ask for references from past patients and undergo medical checks to ensure your doctor is not a fraud. Also, speak to the surgeon about the post-operative care he will take, particularly if you are planning to travel overseas. In addition to visiting your chosen cosmetic surgery facility before the operation, you should also consider taking some time out to relax – Turkish hospitals are designed to be comfortable but also maintain an air of mystery; this can be a distraction to a patient.
For the most part, these types of cosmetic and aesthetic surgeries are performed on an outpatient basis, but there are times when they are performed in a hospital or medical clinic. There are some risks of having surgery that is performed while under local anesthesia. There is also the risk of excessive bleeding that occurs during the recovery process. You should discuss all risks of the buttock augmentation operation with your plastic surgeon in Turkey.